The first thing you'll probably notice are the Pride and Prejudice references. I like authors who are fellow readers. I don't understand why people feel the need to compare Mr Darcy with Mr Bingham. ( I hope i have spelled Bingham right). Quite frankly, there is no comparison between the two. Elizabeth needed someone like Mr Darcy, whereas Jane needed the jovial Mr Bingham.
And as far as Wickham is considered the less we say the better. It pains me to know that any Bennett sister had to marry the guy.
Getting back to The seduction of a Lady:

The ending (epilogue) pulled on all the right heartstrings.

Hint: The piano forte. (I did not want to spoil such a lovely ending, so the piano forte is all the hint you are likely to get from me) The only way to understand it is to read the book. Have fun! 😜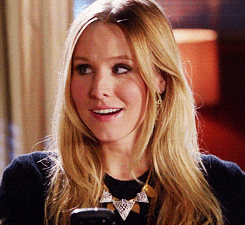 I am familiar with this trope and i enjoy it quite well. The whole time i was reading the book, i kept wondering how soon could i get my hand on the next book. But damn it, this is a fairly new series and i might have to wait at least a year for the next book and more so for coming ones.

One thing's for sure, Isla Hart can spin captivating stories. Oh there might be room for improvement and I'm hoping to see her writing mature with the next book. But she has done really well.

There are few things i disliked about this, it's when the hero takes too long to come to his senses but the heroine forgives him in only a few seconds. But this flawed thing is usually the one thing that makes it memorable as hell.

The scene when Rivers started his seduction of the Penelope by demanding a kiss was equally sweet and hot, but also a bit awkward. But that might just be me.

Here's the fun part: every time they had sex, i kept telling them use some kind of protection. I thought the worldly Duke would remember it, but for all their experience they forgot the most important thing!
And when Penelope got sick i had the strong urge to tell her: I told you so! That's how engaged i was with the characters and their story. What a fun story, I never for a moment imagined the villain to be who he was.

There are plenty of regency books out there and having read all good ones i can honestly say the series has so much potential. The writing is great, the plot exciting, and the characters captivating. I'm frustrated that i have to wait for the next one. I'll end by saying: